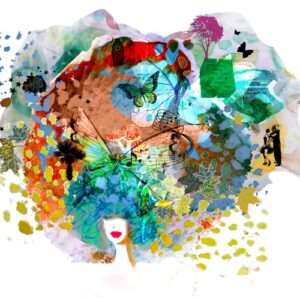 Is writing a bit like eating your vegetables? Like eating our greens, we know it's good for our mind and creativity to write daily, but it's alright to admit that it's hard to find daily ideas.
Even if you're in the midst of a novel, screenplay, or short story, it's normal to hit the occasional roadblock. When writer's block strikes, that's when it's more important than ever to keep writing. But how and what?
Have Fun with a New Subject
I'm a big proponent that one should always write for your enjoyment. Pick a subject that is of interest to you. You don't have to be an expert, but you do have to want to learn more about your subject. Half the fun lies in the research. There's a big world out there. You just have to discover it via the printed page. 
Writing is a bit like exercise in that the more you do it, the easier it gets. And, like exercise, you should write on a regular basis. Coming to your computer or that pad of paper regularly keeps your "writing muscle" engaged. The more frequently you write, the more you develop your writing muscle.
You Don't Have to Write Just One Story at a Time
However, sometimes project that we are currently working on doesn't come to fruition. That doesn't mean it's not a good project. It just might not be the right project for you, right now. Stephen King offers lots of advice on his writing process. One thing he states is to start multiple projects at one time. While this might be confusing for some writers, King admits that not every project resonates with him. He has stated that sometimes he just stops feeling passionately for one project. That's when he turns his attention to another. By having multiple plot lines developing at once, he is sure to find the one that becomes his next hit.
By the way, King has published 65 novels, including seven under the pen name Richard Bachman, and five non-fiction books. He has written over 200 short stories. Obviously, his method works well for him. 
Stay Calm and Keep Writing
Don't let King's prolific writing quality get you down. There aren't many people that have a resume like him. The point of this blog is to inspire you to always find something to write about. Do it daily. It can be a letter to your younger self. For that matter, it can be a letter to your dog or cat. Just write. 
And, when you absolutely can't think of what to write, here's a list of writing prompts compiled by FIU Libraries (Florida International University).
Perhaps set a writing goal to try one new prompt each week… in between your current projects. Happy writing!