I offer numerous writing and creativity classes. Subjects include novel writing, screenwriting, publishing, book marketing, and yoga to inspire creativity. Please check out the courses/workshops below and inquire about upcoming classes or private instruction at info(at)evatopia.com.
CREATIVE GENIUS
Based on my book, "Full Color Life," this lecture is designed to help students find the creative life they desire. More than just delving into one's creative "wish list," this dynamic lecture helps people find the way to make a living from doing what they love.
YOGA WITH MIA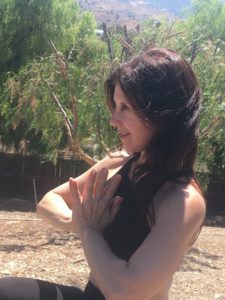 There is a definite correlation between movement and creativity. Find your writing flow by getting into a yoga flow.
Both private and group lessons are available. Disciplines offered include vinyasa flow, power yoga, and restorative/athletic recovery yoga. If you prefer a public yoga studio, I teach regularly at CorePower Yoga Westlake, CorePower Yoga Thousand Oaks, SoulBody Yoga (Moorpark), and Hillcrest Center for the Arts.
WRITING/BOOK PACKAGING
Offerings include:
Self-Publishing (cover art, ISBNs, keyword/categories, and digital formatting explained)
Author Marketing (blogging, websites, social media tactics, garnering reviews, building a street team)
Social Media for Authors (dos and don'ts of author promotion, best practices for Goodreads, BookBub and other sites, blogging topics that promote your book without a hard sell)