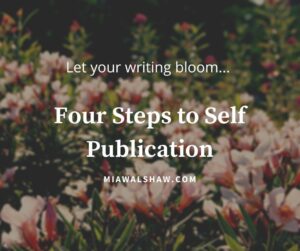 Publishing a book can be a daunting process. It requires careful follow through and these four steps to self publication. Before you back off, know that even making a cake from scratch can be a big process, and yet, tons of people do it. You simply follow a recipe and take note of each step. Publishing requires the same sort of careful follow-through. Here's the rundown on the four steps to self publication.
Edit with Eagle Eyes
There's a trick to catching every typo. Read your work slowly and aloud. But what happens if you have 50,000 words or more? You either get used to the sound of your voice, or decide to ask friends or "beta" readers to edit with eagle eyes. Beta readers are kind souls who don't mind if the book needs a bit more work. They are happy to have the chance to read a book for free in exchange for offering their input and hopefully, their eagle eyes when they catch typos or grammatical mistakes.  A good place to recruit beta readers is via Facebook or your other social media platforms.
The trouble is that friends and beta readers, just like yourself, may not look at your work critically. Or, they might not be educated in every grammar nuance. This is a risk you take if you don't hire a professional editor. A professional editor won't simply look for typos and grammatical mistakes. They'll also advise you about the pacing and plot structure, the flow of the work, characterization, setting, and other literary devices that make your book stand out.
Create Captivating Cover Art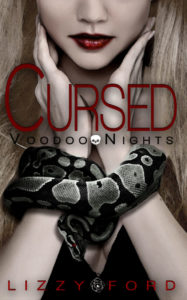 Is a cover worth a thousand words? When I used to work with screenwriters and film producers, I knew a film distributor that spent more money on the artwork used to advertise a  film then the original price she paid for the script. Her reasoning was that it was the first impression and the tool that would attract consumers. The same can be said for book covers. When perusing Amazon, the cover will stand out first. Then, readers will look at the synopsis or description, and then the reviews. Their decision will be swayed first and foremost by the look of the book cover.
This doesn't mean you have to spend a fortune. Pre-made covers can be found for just $50. Custom covers are usually a few hundred. Working with a book packager, such as myself, gives you access to various cover artists specializing in different styles and genres. You're more likely to find a cover that suits your genre than if you simply go with the bargain priced cover.
Format for Reader Ease and Visual Beauty
Book formatting takes your book from looking like printed pages off a computer to the way a paperback book should look. Digital formatting allows the same beautiful styles to be transferred to a Kindle or Nook for ease of reading.
Again, it is possible to do this yourself. There are a variety of formatting softwares on the market. The question is do you want to spend your time formatting rather than writing or marketing your book? This question is particularly valid when one learns that quality formatting from a professional does not have to break the bank. Most books that I format are under 100K words and therefore cost less than $200. Shop around and make informed decisions.
Upload to eBook Retailers
Getting your book onto Amazon and other ebook retailers such as Barnes & Noble, Kobo, Google Play, iBooks, Smashwords, and more is your final publishing step. You'll need to have a few tools ready. This includes your author biography, a synopsis of your book, keywords and categories that help consumers find your book, and knowing what to charge for your book. Each of these components requires research in order to ensure your book is discoverable, fits into the marketplace, and attracts readers.
Fortunately, there are mountains of blogs that will share their opinions on each of these uploading necessities. On the flip side, there are mountains of blogs out there and sifting through the information can be overwhelming.
With all of these steps, my suggestion is to take each one individually. Take time to learn the basics. When it gets overwhelming, take a break and come back to it. Remember that you did just that when writing your book.
I'm Your Writing Muse
Finally, if you need help along the way, I'm just an email, phone call, or Skype/Zoom call away. As a book packager, I take your book from conception to publication. I keep my prices at a minimum, source from affordable vendors, and whenever possible, teach my clients how to do tasks on their own. I'm happy to answer questions and point you in the right direction. If you want someone to take any of these steps off your shoulders so you can focus on your next book, I'm here for you.