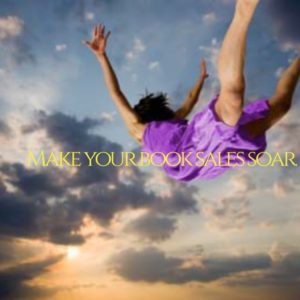 If you've uploaded your ebook to Amazon or other sites, you're familiar with the keyword and category fields. How important are the seven keywords and two categories that Amazon lets you choose? Can keywords make book sales soar?
Let me put it this way, your book can't reach the bestsellers' list if readers can't find it. Consumers know what they want when they search for a new book. They'll start by choosing fiction or non-fiction. Then the search becomes more narrow as they decide on a genre, such as romance. Their search gets even more specific when they choose a sub-genre, perhaps paranormal romance. The two categories you choose will help readers find what interests them.
How do I choose my book's categories?
A simpler way to think of categories is to imagine you're walking through a bookstore. What section will your book be found and within that section, which shelf will it be housed?
Once categories are selected, you still need to direct your reader to your book. After all, there are thousands of paranormal romances out there. This is where the seven keywords come in. It might be tempting to try and choose words to grab the largest audience, but this can end up muddying the waters and causing confusion.
Why are keywords important?
For instance, you don't want people to think you've written a paranormal romance book with elements of an urban thriller, apocalyptic zombie, coming of age, whodunnit, marriage proposal, chick-lit, fantasy. Can you even imagine how this would make a reader or publisher's head spin?
You have 2,800 subjects and subject codes called BISAC (The Book Industry Standards Advisory Committee) or BIC (the UK version) to choose from. Let's explore a better example than the one above. Perhaps you've written a novel that you categorize as fiction under the sub-categories of contemporary romance and chick lit. When choosing keywords you might describe something to do with the setting of the book or its characters. Your romance book may be about a budding, but bumbling fashion designer vacationing in Italy, which opens up a new world of keywords such as: chick-lit, fashion, Italy, romance, love, marriage, comedy.
Remember, even if you're a writer with a publisher who does the uploading process for you, it's still important to be aware of your categories and keywords in order to work with the publisher (or pitch them, if you're querying) to devise a clear plan of how to market your book.