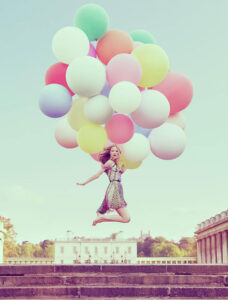 No doubt you've heard publishers implore authors, "Write what you know." However, like dial-up internet, VCRs, and BlackBerrys I believe this is a thing of the past. We have the internet and not just the internet of years past, but one with countless, mind boggling numbers of articles, website, research posts, surveys, and access to an unlimited number of people in real time. Should you write what you know or have some fun? Writers, be true to yourself, and always enjoy the process.
The World is Yours
For me, half the fun of writing is research. In fact, I can get so lost in research that it comes dangerously close to being a form of procrastination. I often tell my writing students and book clients that if you're stuck with a plot point, take some time to research. You will be certain to discover new ideas. With each idea comes to new inspiration for your plot. The world is yours when you open up to possibilities. You just need to be careful that you return to your writing.
Try Something New
If you have a great idea for a spy thriller, does that mean you can't write it because you've never worked in counter-terrorism? Is it true that if you have never held a government job you can't possibly imagine being a spy for another country? Of course not. Try something new. If you've ever seen a James Bond film and loved it, you can imagine a storyline that fits into the spy genre. Should you tweak it? Most definitely. Just because you've watched every James Bond film doesn't mean you should copy them. But, it does give you a standard for light spy thrillers that you can adapt for your sensibilities.
When should you switch gears?
Most writers I know started writing because of their passion for creativity. That doesn't mean you never have an off day. Sometimes it's not fun. Research doesn't always open up new doors. You have to know when to try a different idea. Stephen King has said that he often starts multiple stories at the same time, carefully plotting each one. The distinction is that he knows not every one of those stories will come to a conclusion. If he's not feeling it, he lets it go. Just because you have a great idea for a story doesn't mean it won't run out of steam. Sometimes you switch gears. You give yourself permission to admit that the story idea wasn't as strong as you originally thought. More importantly, give yourself permission to recognize that you will have more ideas and one is sure to be a better idea.